The following video explains you in just under 90 seconds how NALA can make your life easier and better:

We want you (and your family) to spend your time on the things that really matter. Let NALA take over all the thinking & work – and let us help you to understand your skin much faster, much easier and much better.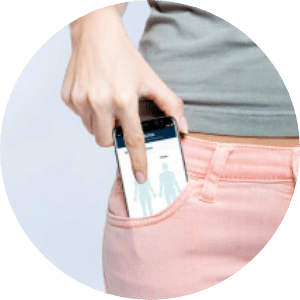 We take over all the skin-related work — organized through one simple, intuitive app in your pocket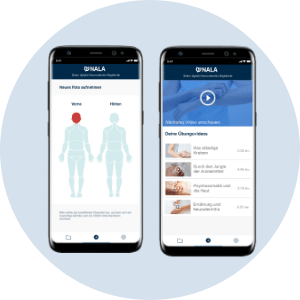 Get to know yourself, your skin and atopic dermatitis much better than today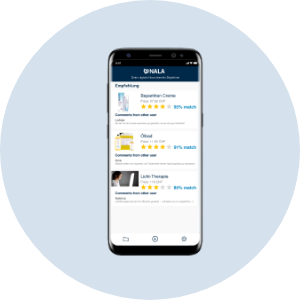 Get effective therapy recommendations that suit your needs based on statistical twins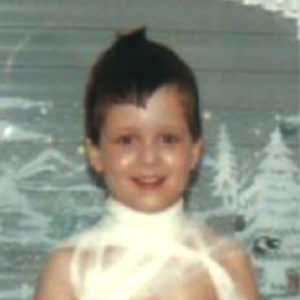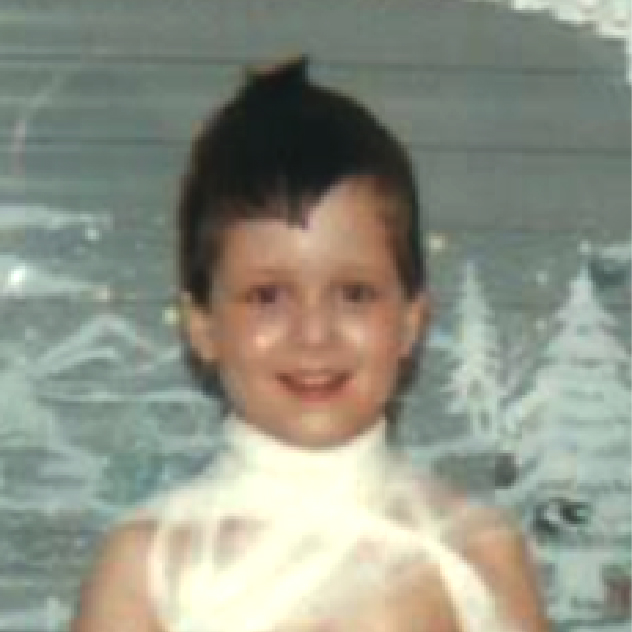 Our very personal story:
Jerry, one of the co-founders of NALA, was suffering from severe atopic dermatitis himself during his childhood and youth. On the picture you can see him being bandaged to allow his skin to rest and recover during the night. So as you can see: we know what we are talking about.
(If you want to know more about this, please visit the "Our Vision" page.)

Customer testimonials
""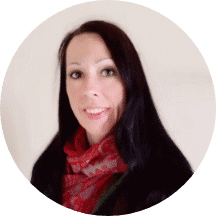 Claudia Schmidt
NALA is a great thing to have! Together with me, NALA looks at the aspects of atopic dermatitis that I couldn't see due to not knowing about it or simply due to my routines which are the same every day. And I have to say that although I would think of myself as a real atopic dermatitis expert after all these years. Also it just gives us a really good feeling that you can see through the tracking and the reports that there have been really good times as well — that was really giving us a lot of strength and hope. Moreover, the generated report made us see new interdependencies and correlations that we could not see before — although we were heavily researching since years. Overall, is hat REALLY made a difference in the treatment of the atopic dermatitis of my kids!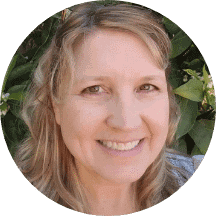 Mandy Hoffman
NALA and the digital report gave me a lot of optimism and confidence. I was able to recognize that there are even very good days with significant improvements of the atopic dermatitis of my baby. Furthermore, it was easier for me to collect evidence over time that allowed me to discover new trigger-factors, that we did not know before. That was really surprising! All in all: very, very helpful!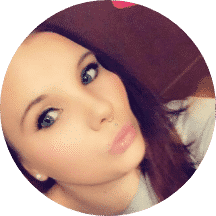 Jennifer Mol
The digital companionship of NALA was not only incredibly helpful in treating the atopic dermatitis of my child — we also collected loads of new insights which lead to a significant improvement in the skin of my child. My doctor was taking me way more serious when I showed him the printed report and development of the skin over time, so he took way more time for talking to us than they previous times. Simple and amazing.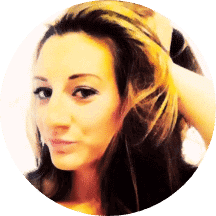 Ilka Laukat
With the help of my personal, digital companion NALA and the generated, digital report I can now keep the skin, triggers and overall the whole atopic dermatitis of my son way better in check than before. I can follow the development over and can precisely spot new correlations between trigger-factors and flare-ups. Also, the communication with my attending doctors improved significantly: I'm perfectly prepared and the doctor gets all important information at one glance which is how he has more time to actually treat my son. Highly recommended!
You want to stay up-to-date about NALA?
Please subscribe to our Newsletter: